BODY
Hwashin's high-tech products establish new standards of selecting an automobile.
Product
BODY
Hwashin, a manufacturer that produces components
which play an important role in durability, driving quality,
and excellent fuel efficiency.
Hwashin is expanding the role of its research center by contributing to mass production of eco-friendly finished automobiles with the light materials, material diversification, and optimized design.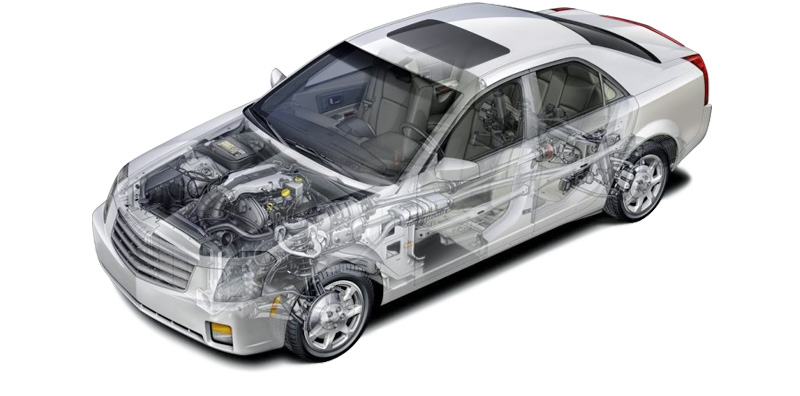 If you place a cursor on a marked location, you can see its detailed information.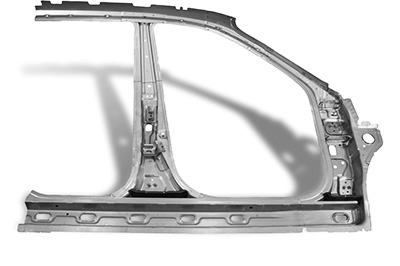 REINF SIDE OUTER

Reinforce the lateral hardness of an automobile and strengthen the rigidity in a side collision
Attached points at the front door and rear door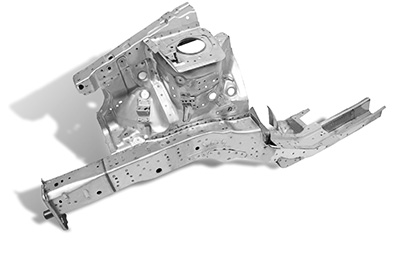 FENDER APRON
& MEMBER

Installed at the upper part of both front wheels and fix/support the shock absorber that absorbs and relieves vibration and shocks on the ground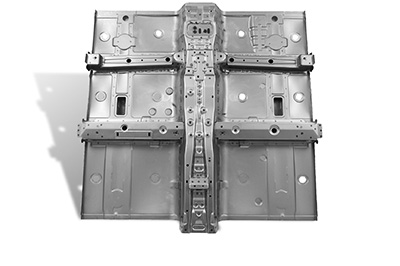 CENTER FLOOR

Connect the left and right side of the car body and fix various cables including parking cables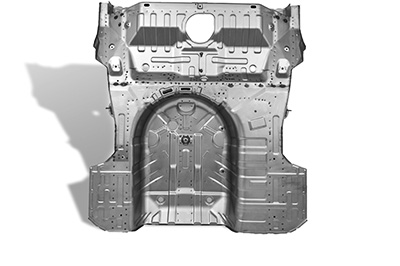 REAR FLOOR

Compose the floor of an automobile and reinforces the hardness of the car body
Attach the suspension and driving components such as cross member, transmission, etc.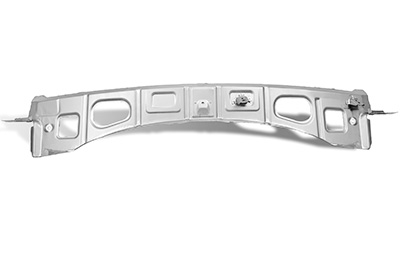 COWL COMPLETE

A partition of the engine room and the inside/outside of an automobile connect engine hood and front door and functions as a drainage route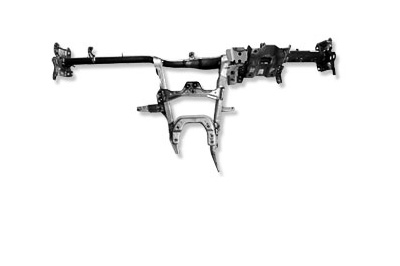 COWL CROSS BAR

Installed at the cowl part to prevent bilateral distortion or bending and to reinforce the hardness
Maintain the structural hardness to protect passengers in a collision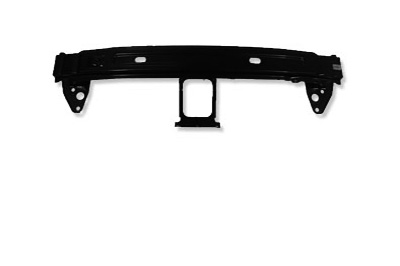 BUMPER RAIL

Connect the front bumper with the car body
Fix components that are installed at the front part of an automobile to relieve shocks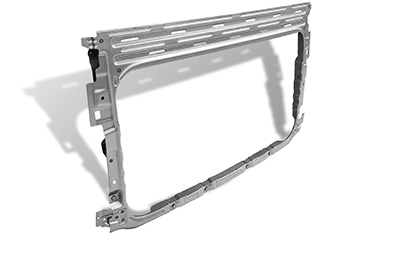 SUN ROOF REINF

Provide a guide way of the part where the sun roof used to open and close the ceiling window is installed at