Based on positive thinking of all employees of Hwashin Group, we provide various education programs so that our employees can grow to talent with global competency, leadership, and professionalism.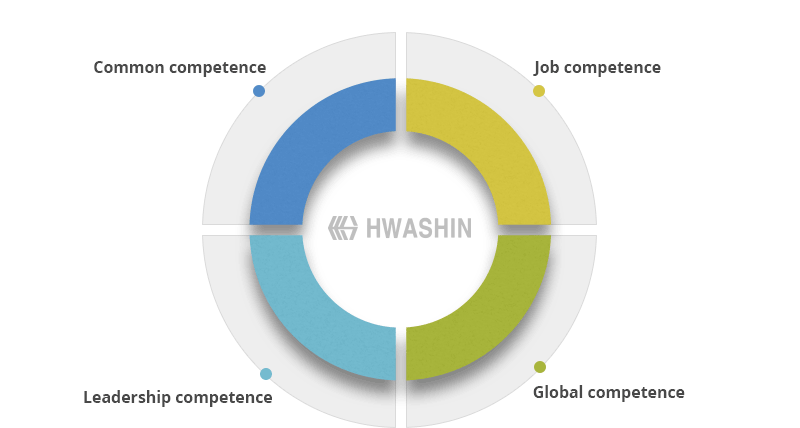 Common competence

We encourage employees to reinforce fundamental job performance abilities through the core value diffusion education and business competence reinforcement course.

Job competence

We encourage employees to reinforce individual job competence through the external professional course, internal OJT, and internal technology course.

Leadership competence

We help employees demonstrate their leadership according to their circumstances and roles by providing the leadership course by position.

Global competence

We encourage employees strengthen their global competence by providing the cyber language courses, intensive foreign language courses, and foreign study courses.